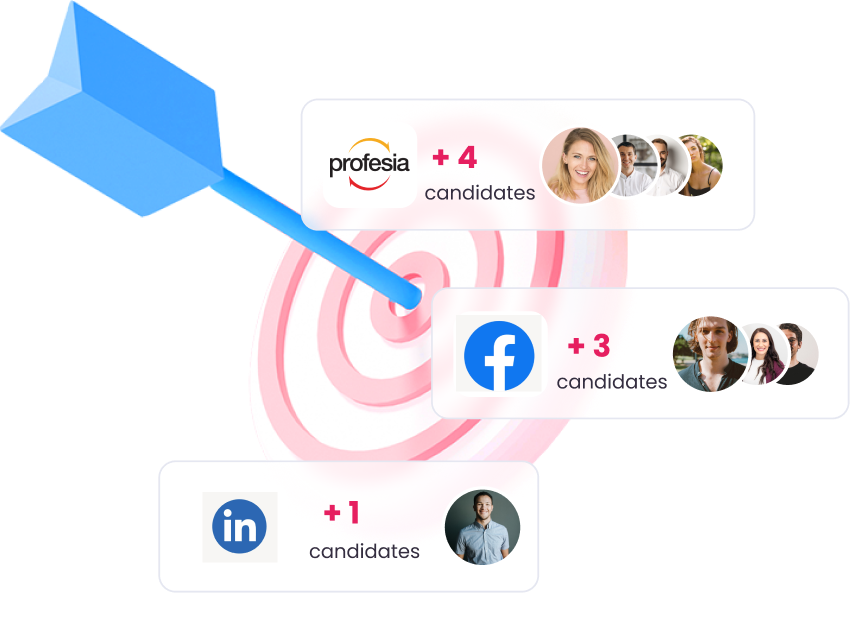 It only begins with advertising
Get
satisfactory

number of applicants
You have a wide range of options to make your job ads visible through Teamio, but also promote your employer brand. When your skills and Teamio's capabilities come together, not even a single candidate will pass you by. Click through to your favourite candidates with the ease.
Interconnected job portals and other web sites
There is a direct route from Teamio to Profesia.sk. You can post your job ad with couple of clicks. That's not all though. You can post you job ads on other job portals in Slovakia or in the Czech Republic. Look for new colleagues at the same place, where they are looking for a new job.
Connection to job portals

Do you enjoy filling out forms when publishing ads? Neither do we. Fortunately, we have Teamio and a few clicks are all it takes for your job ad to be posted on dozens of job portals where active job seekers go. For some industries, it a classic that simply works.
Sharing on social media

Simplify your work. If you're posting an ad, why not publish it on your company Facebook or LinkedIn? Or anywhere using just a special link. The published ad will be independent of the expiration of the paid advertisement, and at the same time, you will clearly see in the statistics from which social media source the applicants came to you. Simple.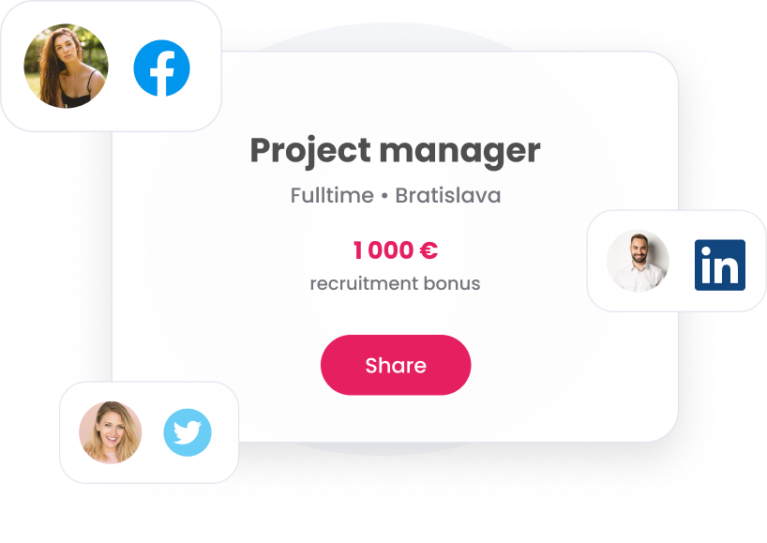 Connection with external sources
All you need is one place for all sources – even those that are not in the standard Teamio offer. Personnel agencies, internal systems, social media… There is much more. And you definitely don't have to waste your time reentering data manually. How exactly does it work? Come and check it out.
Cooperation with headhunters and agencies

Stop doing the manual work that Teamio can do for you. You can also send applicants from recruitment agencies or headhunters directly to Teamio without any additional work.

When you create a recruitment process, forward it directly from Teamio to the agency. The agency will get its own link where it can fill in all the data about suitable applicants and you will find them nicely together next to other candidates. Easy, right? In addition, you can track their efficiency in statistics.
Upload applicants via email

Teamio has its own email address for you, where you can forward your resume with additional attachments at any time. The machine reads all the data (also from scanned paper), pre-fills the profile of the new applicant for you and adds the attachments.

If you already have the applicant in the database, it will alert you to duplicates and offer to merge the data. Clever, isn't it?
Import data from other systems

Especially large companies need to move important data from one system to another. We are also ready for this.

If you use your own applicant tracking system (e.g. SAP SF, Taleo, Datacruit, etc.), we can prepare a connection from our side within 24 hours.
Export positions to independent portals

Are the advertising options in Teamio not enough for you? We can easily help you with that – have a customer export of positions created. You create advertisements in Teamio as you are used to and publish them to the selected places with a single click.

But the benefits of managing advertisements from one place do not end there. You can modify or cancel the ad at any time and this change will automatically be reflected in all places where you posted the ad. Export takes place in real time.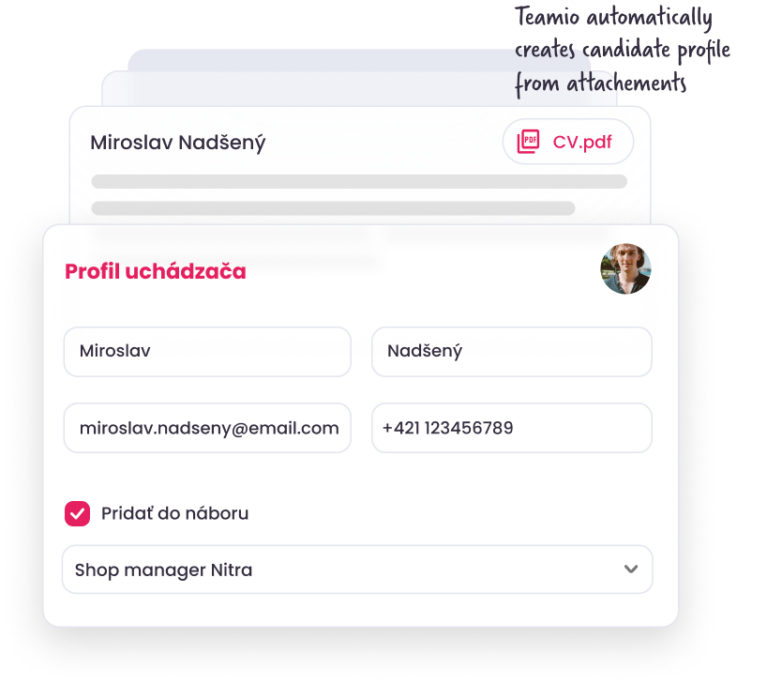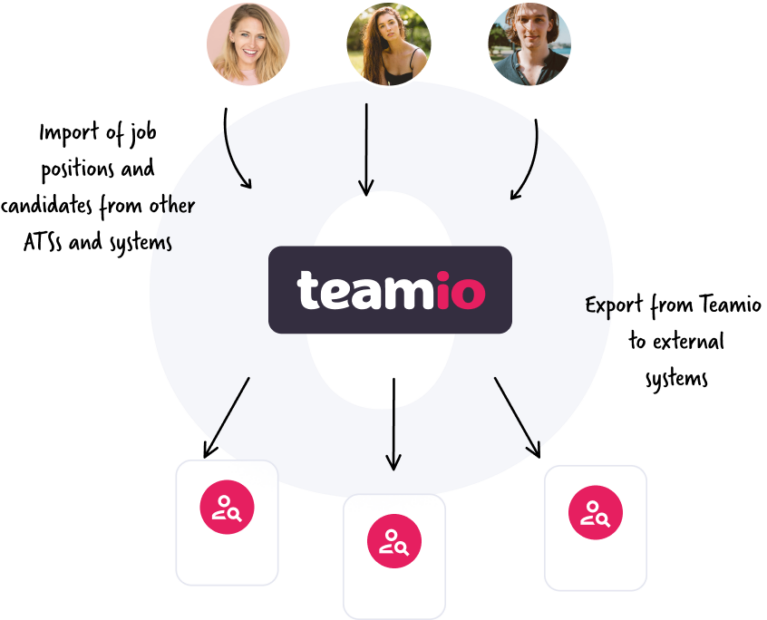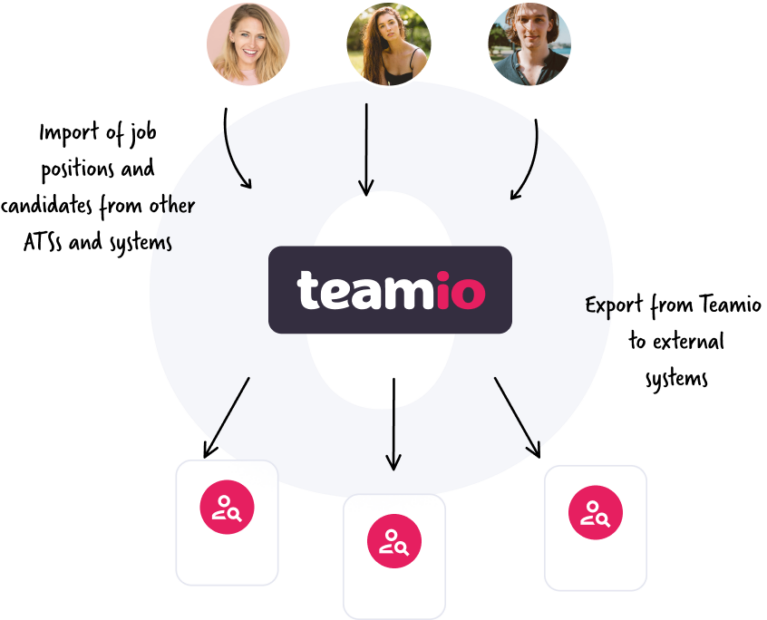 List your job ads online for free
Teamio offers you 2 options to get your current vacant positions on the web. Free, no programming required and under your own administration. Everything is updated immediately, and you don't have to enter extra data anywhere. All you need is Teamio.
Career section on your website

Do you have your own company website and would you like to include a career section with a list of vacancies? No problem. You will generate a code in the Teamio, which you then hand over to your website administrator. As soon as the administrator deploys the code, you can start publishing ads directly from Teamio. With one click and free.

Applicants will be directed directly to Teamio and will appear as a separate source in your statistics.
Career pages for free

Are you looking for a simple solution to have your own career website with job listings at minimal cost? With Teamio, you can easily create it without the need for programming, just in a few clicks. And it is free, included in the price of Teamio.

Add the company logo, images or videos to the template and start the pages on the vasefirma.teamio.net domain.

Your career pages will be directly connected to Teamio, not connected to paid advertising and fully compliant with GDPR.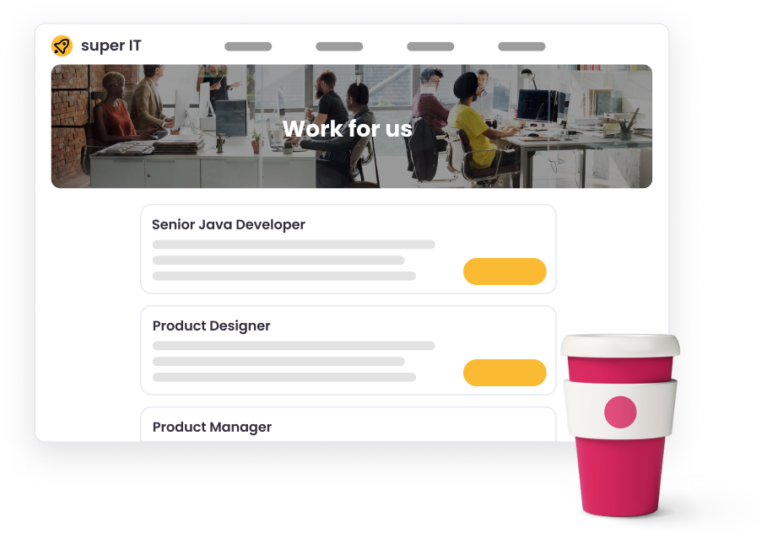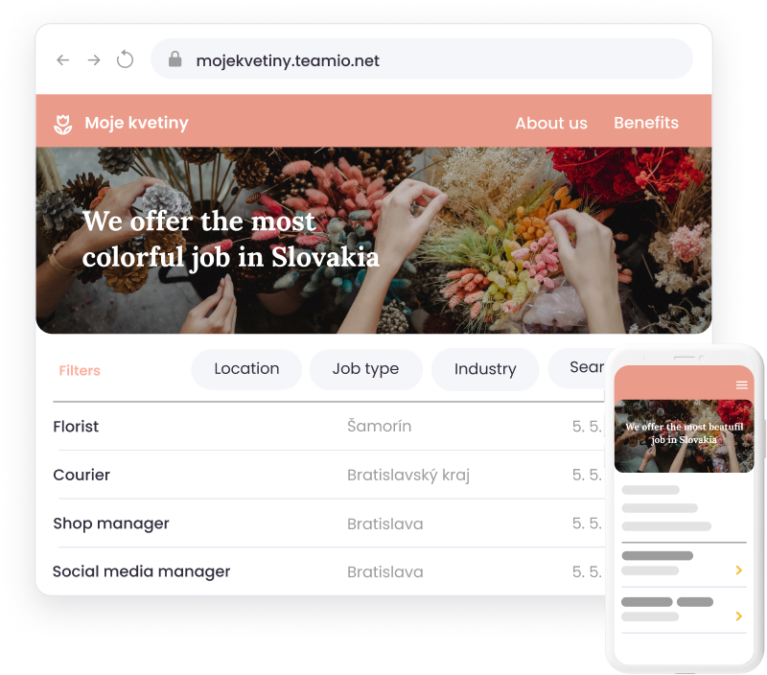 Promote your company in your advertisements
You can only make a first impression once, so use it to your advantage. Teamio is a place to manage your company profile and company medallions. Stand out from the competition and increase the success of your ads.
Photos and videos in your job ads

Tell more about yourself directly in the job ad on Jobs.cz or Prace.cz and attach photos or videos via the Company medallion. Show applicants what you look like, what your company culture is like or who they will meet at work. Each ad can have its own medallion in Teamio and you can edit it at any time.
Advertising under the name of the branch

Do you have multiple branches with different names? From Teamio, you can publish offers from one account under different branches names or subsidiary companies. In this case, you will still be listed on job offers as an advertiser. You don't have to have a large number of accounts just because of a different advertiser name. And at the same time, you have an overview of all the recruitments that are taking place under your account.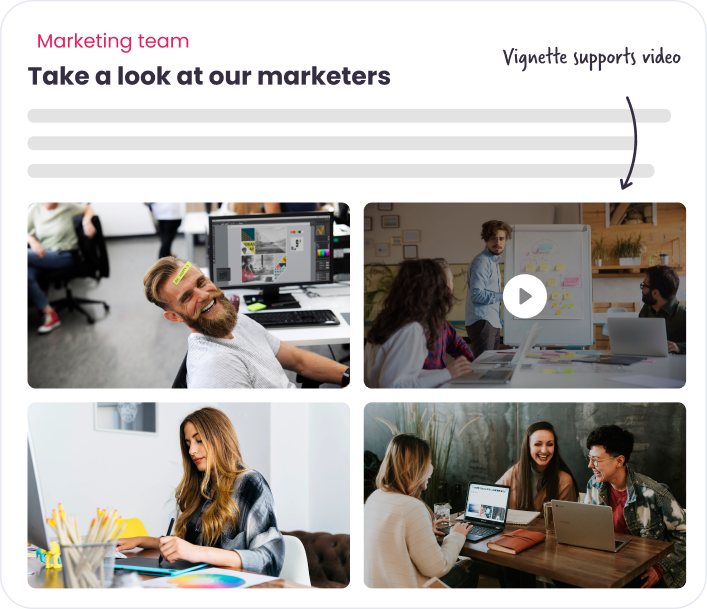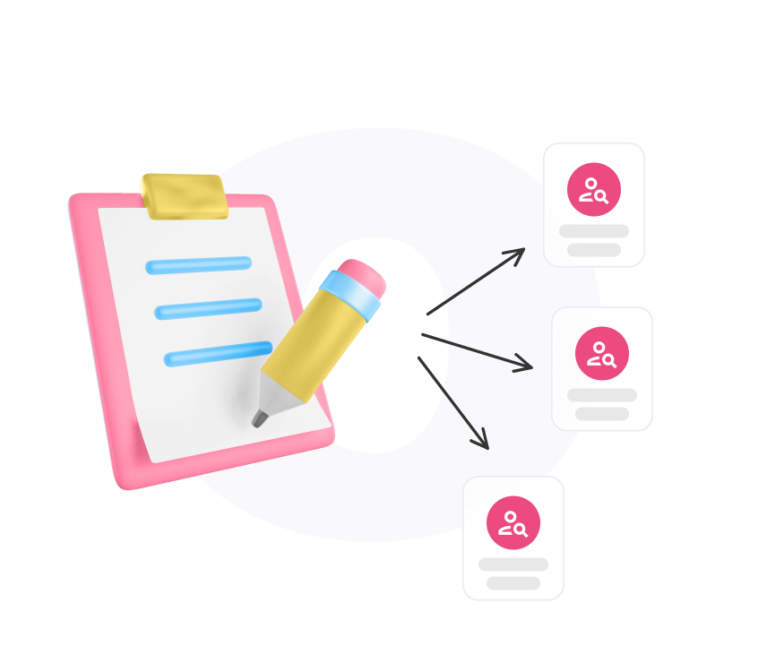 Are you ready to take your recruitment
to the next level?
Let's meet. Online, offline, it's up to you. We'd like to show you how you could manage your recruitment with Teamio.
Try Teamio for 30 days for free.