Get the full
Teamio experience

Leave us your contact information and see how Teamio can help your company.
Book you
free Teamio demo
Next steps
Let's get in touch and arrange an online meeting.

We will show you, how does Teamio work.

You will get full access to Teamio for 30 days for free.

You don't need to install or prepare anything.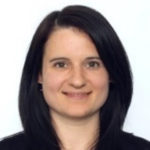 "We are here for you for the duration of your trail. If you need anything, just ask."
Tereza Kejdová
Product sales specialist
Czech HR scene is using Teamio. Join them.
Are you ready to take your recruitment
to the next level?
Let's meet. Online, offline, it's up to you. We'd like to show you how you could manage your recruitment with Teamio.
Try Teamio for 30 days for free.